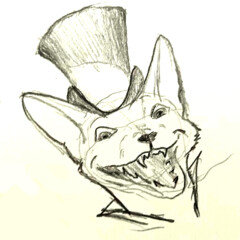 Loïc DAUTRY
3D Character Animator at MPC Montréal
Montréal, QC, Canada
About
3D character animator at MPC Montréal, Canada.
I like to animate things that move on a screen and provoke a smile to people watching.
I'm an adept of self-learning and constant improvement, always eager to learn from other people, give them all the support I can, and constantly stay on the track to improve and learn new tools and technologies or techniques.
I like casual talks and hangouts with friends, cooking good stuff, video games solo or with friends, anime, music that makes my brain go brrr.
Skills
3D Animation
Rigging
3D Modeling
Rendering
Digital Painting
Digital Sculpting
Lighting
Texturing
Pizza baking
Python Scripting
Software proficiency

Maya

3ds Max

Blender
Unreal Engine

Unity

Krita

Python
Shotgun

RV
Reel
Experience
Animating characters for the VFX of Disney's live-action remake of Pinocchio directed by Robert Zemeckis.

Specialization in the animation of 3D characters in one of the world's best animation school, trained by active professionals from the industry in an international class.

Animate 3D low poly characters for several private VR mobile video games and their associated advertising content.